T-Shirts by Michael OC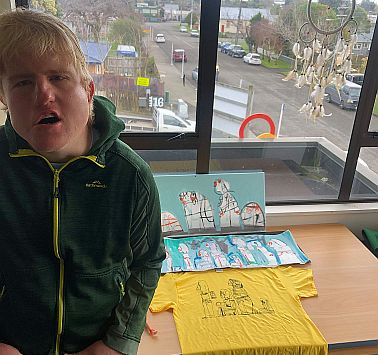 Michael OC is one of our people, and has a definite talent for art. Buy a shirt and help us to grow his talent!
We also can offer custom colours from the selection down below.
Custom colours from the below selection are available. There will be a turnaround of 5 working days.